Colonists, Citizens, Constitutions

CLIENT
The Dorothy Tapper Goldman Foundation
STUDIO
KUDOS Design Collaboratory
CREATIVE DIRECTOR
John Kudos
WEB DESIGN
Melody Wang
PHOTOGRAPHY
Ardon Bar-Hama
A website that is designed for an on going exhibition,
Colonists Citizens Constitutions. "
It is an exhibition tells the story of American constitutionalism from the founding era through the turn of the twentieth century. These federal and state constitutional materials, selected from the collection of the Dorothy Tapper Goldman Foundation, offer essential windows onto the history of the United States."(Text from the
www.colonistscitizensconstitutions.org
) Furthermore this website also functions as an online database for the constitutions that exhibit in the exhibition.
Client's Need

︎︎︎Create a website for all 42 documents that exhibit in the exhibition. So people can view the documents more clearly and can be view any time anywhere easily.







Site Map
2 Versions

I created two different visual designs for my client to choose from and the design on the left was chosen.
Chosen Version
Didn't Use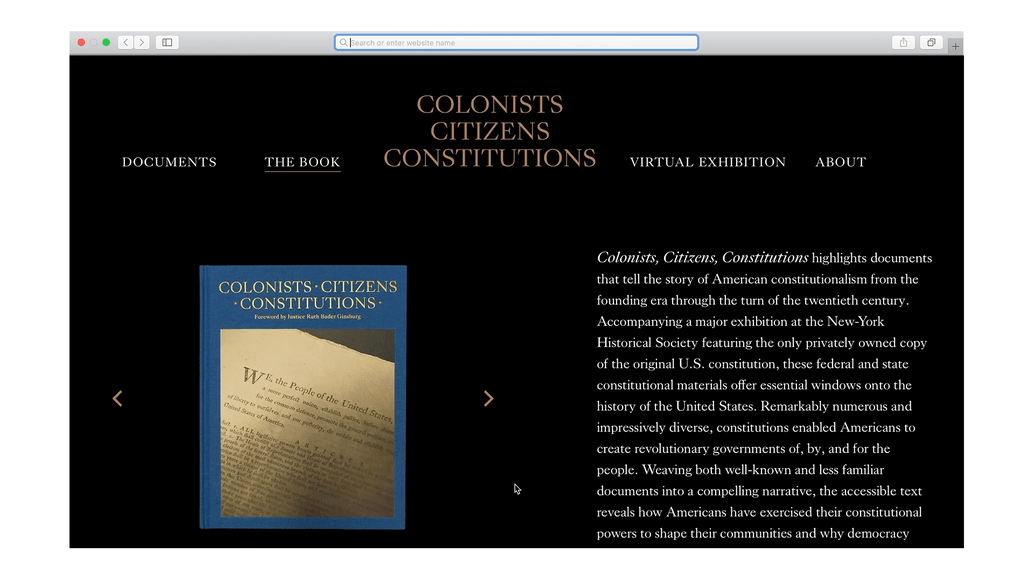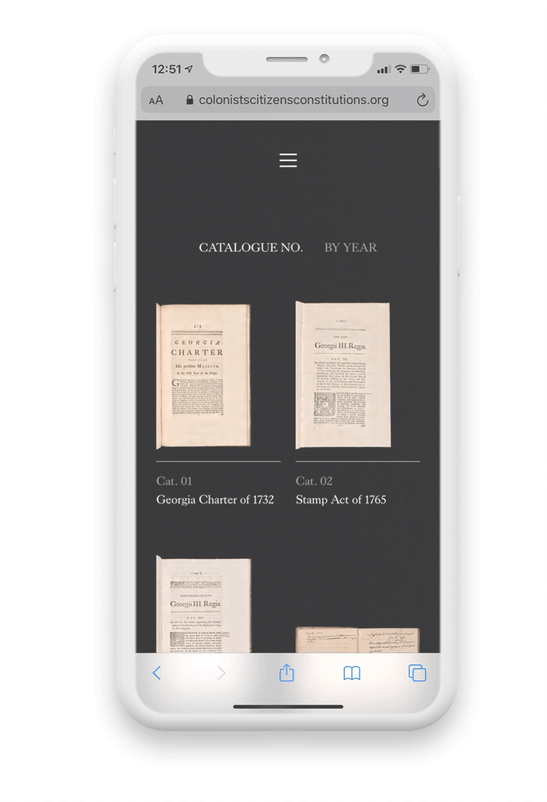 Awarded
GDUSA 2020 American Web Design
Please check out
https://

www.colonistscitizensconstitutions.org